Dear Friends and Family,
On November 16, 2020, St. Patrick Catholic School will be holding its 28th Annual Golf Tournament!  St. Patrick Catholic School is a great school which welcomes students of all faiths and strives to provide an educational environment integrating intellectual, spiritual, moral, academic, social and cultural development.
Every year we are hold a Helicopter Golf Ball Drop fundraiser as part of the tournament.  A helicopter will drop a ball for every $10 donation collected.  The ball that goes in the hole or closest to the pin will win up to $2,500!*  The tickets are only $10 per ball and the proceeds of this fundraiser will help St. Patrick's serve the needs of it's students.  
I have my own webpage to help make it easy for you to support me and my school. All you have to do is click on the green "Donate" button or make a selection from the menu on the side of my page.   With your help, I can win a great prize for being the top student with the most donations collected or my class can win for collecting the most donations.
I really appreciate your support!
*Winning amount is 10% of the total funds raised, up to a maximum of $2500.
8A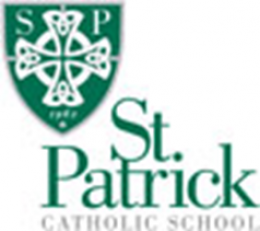 GOAL:$100.00
ACHIEVED:$60.00